One from our employees Lukáš Maleček had his life appointment with the person whom he saved a life. It has been five years since he donated his bone marrow to his recipient Václav Hanek from Nepomuk, Czech Republic. It was not allowed to meet each other earlier than five years due to the possibility of the return of the illness but they had been in contact via letters.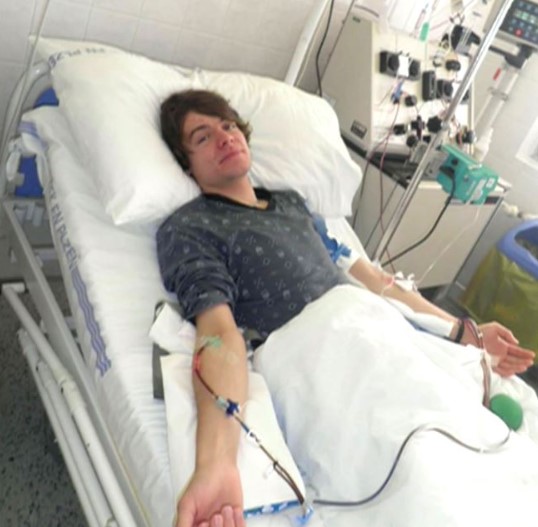 They met each other on Friday 20th April 2018 in the Prague Municipal House during the celebration of bone marrow donors for the year 2017 and it was the most emotional part of the evening. They could see each other face to face. Their first words were:
Mr. Hanek: "Hi bro!"
Mr. Maleček: "I am glad that you managed it. Really much!"
Mr. Maleček: "These feelings are not able to be described."
Mr. Hanek: "When a boy like you has given me life, it is magic."
One from the 36 evaluated donors was the daughter of Václav Hanek. Michaela Hanková registered to the register of donors and gave the life to another person as thanks for the life of her father.
You can see video about it on this link: 
http://www.ceskatelevize.cz/ivysilani/10117034229-168-hodin
Sources:
http://www.ceskatelevize.cz/ivysilani/10117034229-168-hodin